Owners
Angela, Nicole and Kimanhi met while teaching at a non-public school program several years ago. After working for a short amount of time in their own private settings, they decided to come together to create a trans-disciplinary approach to teaching students who have multiple service needs.
Biographies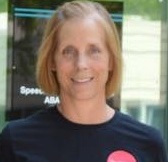 Angela Liston OTR/L has accumulated over 15 years of experience working with children diagnosed with Autism and other developmental delays in the school and private practice setting. In addition to providing traditional services focusing on fine and gross motor skills, she is Level 1 Certified in Handwriting Without Tears TM, is trained in Yoga for Special Needs Children and is a certified provider of The Listening Program TM. Angela has a special interest in developing sensory integration programs to help students with sensory modulation deficits. Contact Angela.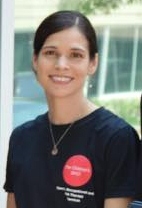 Nicole Carl Orellana MS, CCC-SLP has been a Speech and Language Therapist working with children diagnosed with Apraxia, Learning Disabilities, Autism Spectrum Disorder and other developmental delays since 2004 in both the non public school and private practice settings. Nicole received her Master's Degree in Speech Language Pathology from Boston University and completed additional coursework in Applied Behavior Analysis for Special Education from Pennsylvania State University. Nicole has a strong interest in research and evidence based practice and combining these learned strategies with her clinical experience to create the best therapy programs for her clients. Nicole is trained in variety of approaches including Visualizing and VerbalizingTM, Story Grammar MarkerTM , The DIR/Floortime ApproachTM from Dr. Stanley Greenspan, Social Story writing from Carole Gray, Social Thinking TM Curriculum from Michelle Garcia Winner and the Unstuck and On Target® Executive Functioning Curriculum. Nicole has completed advanced training in the diagnosis and treatment of Childhood Apraxia of Speech including advanced/Bridge level training in PROMPTTM and advanced coursework in Discrete Temporal Tactile cuing with Dr. Edith Strand. Nicole also has specialized training in feeding therapy including the S.O.S. Approach to FeedingTM and Talk Tools TM Oral Sensory Motor Approach to Feeding. Nicole has extensive experience helping children learn to use a variety of low and high tech augmentative communication systems to support functional communication and social interaction. She has completed several seminars in The Pyramid Picture Exchange Program TM, LAMP - Language Acquisition Through Motor Planning and has a strong interest in helping parents and educators use Natural Aided Language Stimulation to support the use of AAC systems. She has strong success teaching minimally verbal children how to verbally communicate. Nicole's true passion lies in connecting others and working with other professionals to achieve the greatest outcomes for the children she serves Contact Nicole.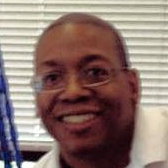 Kimahni Peele MS, BCBA holds a Masters Degree in Special Education. He is a Board Certified Behavior Analyst who received his training from Pennsylvania State University in 2008. Prior to joining forces with Angela and Nikki to start the The Children's SPOT Inc., Kimahni was a special education teacher, behavior specialist and assistant principal in a nonpublic school setting for children diagnosed with autism. Kimahni has several years of experience working with families to develop and implement home and center based ABA therapy programs. He has experience and training in the implementation of Verbal Behavior therapy, Social ThinkingTM and the Pyramid Picture Exchange Program TM. He enjoys mentoring other Behavior Analysts and training registered behavior technicians. Kimahni is a certified instructor for CPI, Crisis Prevention Intervention, a nonviolent crisis intervention focusing on the safe management of disruptive behavior. Kimahni works with both children and adults that are diagnosed with developmental disabilities. Contact Kimahni.
Therapists
Speech Therapists
Gillian Masten, MA, CCC-SLP
Gillian holds a Bachelor of Science degree in Exercise Physiology from West Virginia University, and a Master of Arts degree in Speech Language Pathology from Louisiana State University. Gillian has a special interest in working with children diagnosed with Autism Spectrum Disorder and those using AAC. She has been awarded the American Speech Language Hearing Association Award for Continuing Education three times. She has attended trainings in Language Acquisition for Motor Planning (LAMP), Social Thinking from Michelle Garcia Winner, Exploring the Possibilities of Alternative Access and AAC with Linda Burkhart, Introduction to PROMPT Technique, Beckman Oral Motor Assessment and Intervention, Introduction to DIR and DIRFloortime, and SOS Approach to Feeding. Gillian is also a certified Hanen instructor for It Takes Two To Talk and More Than Words, and looks forward to bringing these parent training groups to families at the SPOT.
Lesley Fontana, M.A., CCC-SLP
speech-language pathology. Lesley has worked in the hospital and private practice settings as well as worked in the early intervention and public school settings. Lesley has advanced training in approaches to address feeding deficits, oral-motor dysfunction, and Childhood Apraxia of Speech. She has received advanced level training for PROMPT TM. She has newer training in Dynamic Temporal and Tactile Cueing (DTTC; Dr. Edythe Strand) and Speech Motor Chaining (SMC). She has been trained in The SOS Approach to Feeding (Dr. Kay Toomey) and completed many seminars on Dr. Erin Ross' feeding work with infants (Picky Eaters and Problem Feeders; Feeding the Most Fragile: From NICU to Early Intervention) and has training in the Beckman Oral Motor Approach and Sara Rosenfeld-Johnson's Oral Placement Therapy and Feeding as well as the MORE (Motor, Oral, Respiratory, Eyes) Oral Motor Framework.
Lesley has extensive experience using a variety of low technology and high technology augmentative and alternative communication (AAC) systems to support functional communication and social interaction (e.g. Proloquo2Go, Speak For Yourself, TouchChat) and significant training in Core Vocabulary usage and Naturalistic Aided Language Stimulation. She has more extensive training in the usage of LAMP – Words for Life ® and advanced level training for Picture Exchange Communication System® (PECS). Lesley has formal training in the DIRFloortime® Approach TM (Dr. Stanley Greenspan), TEACCH® Autism Program, and the SCERTS® Model (Dr. Barry Prizant). In addition, Lesley has significant expertise in the relationship between literacy and communication disorders after working as a SLP/Literacy Specialist at Children's Hospital of the King's Daughters. Lesley has advanced training to evaluate and treat reading decoding, encoding, reading comprehension, and written communication deficits with Wilson Reading System® (WRS), the Lindamood Phoneme Sequencing System® (LiPS), and The NanciBell® Visualizing and Verbalizing® Program for Cognitive Development, Comprehension, and Thinking. Lesley has additional training in the Orton-Gillingham Approach and Sound Reading.
Occupational Therapy Department
Katie Schnell MS, OT/RL
Katie is a NBCOT certified and licensed Occupational Therapist. She graduated from Gannon University 5 year Occupational Therapy Program in 2015 with a Masters Degree in Science. Katie began her career working as an occupational therapist in a center based-preschool in Buffalo, NY working with children who have Autism Spectrum Disorder among other diagnoses. She began working at The Children SPOT in June of 2019. Katie has experience in utilizing the DIR/Floortime model and focuses her sessions on developmentally appropriate, play-based activities. She prides herself on focusing on engagement and joint attention as the first foundational skill of occupational performance in order to help her clients become as independent as possible in their activities of daily living.
ABA Therapy Department
Ashley Rozegar, M.S., BCBA, LBA
Ashley is The Director of ABA Programs at The Children's SPOT Inc. She has been working with individuals who are differently abled for over 10 years. She began working with clients in an early intervention program where she worked directly with clients 18 months to 10 years old to support skill acquisition and behavior reduction. Since then she has worked in various settings including hospitals (Kennedy Krieger Institute on the Neurobehavioral Unit (NBU), public school systems, non-public settings, home (waiver service providers) and clinical settings. She received her masters degree in Psychology with a Specialization in Applied Behavior Analysis in May 2015, and also holds a post-baccalaureate certificate in Autism Studies. She became a Board Certified Behavior Analyst in February 2017 and a Licensed Behavior Analyst in May 2017. Ashley has experience working with Deaf clients and is understanding of needs of clients in the Deaf community. She has been immersed in and has used American Sign Language (ASL), and will coordinate efforts with ASL interpreter when requested. Her areas of interest are verbal behavior, treatment integrity, conducting assessments, reduction of maladaptive behaviors, and early intervention. She enjoys collaborating with other professionals and caregivers to ensure that the best possible care is provided to her clients. Ashley has been working at The Children's SPOT since May 2017.
Chris Wu, RBT
Chris a registered behavior technician with a bachelors in psychology with a focus on education and culture. He has worked with differently abled individuals for more than 7 years. Prior to that he worked privately in preschool education. His major academic areas of interest are the intersections of development, learning, and culture. He loves working on social skills and communication with his young clients and collaborating with other members of the team. Currently, Chris is in the process of exploring what to pursue for his masters degree.
Ben Siggers, RBT
Ben started working at The Children's SPOT Inc. in the summer of 2017. Ben is a Registered Behavior Technician and under the supervision of some amazing BCBA's has learned an abundance in the world of those that he says "see the world in Living Color." Ben loves to watch his clients grow and make progress. He enjoys working individually with clients at the center and in thier homes as well as facilitating a social thinking group for preteens and teens. He feels that each day that he is involved in The Spot a Memory is made, what more could you ask for?
Lisa Booth, RBT
Lisa has been a Registered Behavior Technician since 2017. She has been working in the field of education for more than 15 years, from Elementary school to college level. Lisa is also trained in Orton Gillingham and has experience with tutoring students diagnosed with learning disabilities. She is enjoying her studies in Applied Behavior Analysis and is working towards her BCBA.
Destiny Robinson, RBT
Destiny has been in the field of ABA for several years; her journey began at home with her younger sibling who is diagnosed with autism. Destiny took her passion and dedication to helping, to Morgan state university where she graduated with her Bachelors of science in Psychology. While attending Morgan state university she worked at Kennedy Krieger institute on their Neurobehavioral Unit, before becoming a Registered Behavior Technician after graduating. Destiny is currently enrolled in the dual enrollment program (M.A Counseling and M.S. ABA) at the Chicago School of Professional Psychology and is expected to graduate in the fall of 2021.