Welcome to The Children's Spot
The Children's SPOT will be accepting Aetna insurance for ABA services starting October 15th.
Conveniently located at 8815 Columbia 100 Parkway, Columbia MD 21045 - Call us (877) 776-8502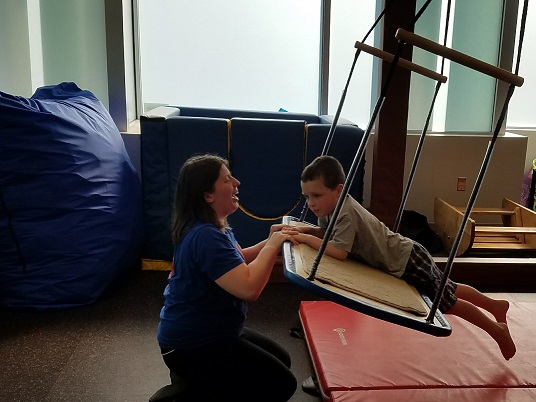 The Children's SPOT offers Speech, Occupational and ABA therapy programming for children with a variety of cognitive disorders and developmental delays, including Autism Spectrum Disorder. Our therapists have a proven track record and extensive experience working with children in need of early intervention services through to young adulthood in the areas of augmentative and alternative communication, apraxia, articulation, receptive and expressive language disorders, gross and fine motor delays, handwriting, auditory processing, sensory dysfunction, behavior modification, academic instruction, vocational training and more. Our space is designed to have both individual and group sessions. We have 4 themed treatment rooms, a gym, multi sensory room and kitchen, ready to meet the needs of clients of varying ages and needs.
Call now to make an appointment for a free initial consultation, 1-877-776-8502. A therapist will be happy to meet you and your child and discuss treatment programs. Please contact us to make an appointment.